Schedule your service today through our online booking system:
Owner and Founder of At the Top Gallery/Salon began his career as a hair dresser 25 years ago (and still cuts most of his original clients!) He was educated at Skyline College San Francisco as well as advanced instruction with Framesi, Redken and Bumble & Bumble; Jim's forte is colors & cuts including razor cuts. His attention to detail has led him to develop close and personal relationships with his regulars. When not at work his pursuits are theatre, films and personal development.
Stylist Carmen's talents are razor sharp with her finger on the pulse of today's hottest trends. This up and coming artist hails from San Francisco and Marin County. Carmen adds her own flair and expertise to every cut and color she creates. Her fluency with technique and her product expertise allows her the flexibility to create anything from elegant and professional to dazzling and outrageous.
Associate Jeane's creative passion is reflected in everything she does. Trained in both precision cutting and textured razor cuts, she can work with all hair types. From the fine and lifeless to the coarse and unruly. Jeane shares her knowledge of the foundation of hair's natural state to ensure clients get a style they'll love. Her extensive knowledge on the chemistry of hair is key to all her color techniques. Color can create a drastic change, a subtle accent, or even take you back in time. By taking special consideration of your skin tone, head shape, facial features and even your lifestyle, she'll work with you to create the best you. She is dedicated to giving every client the very best service. To schedule an appointment with Jeane, Please call 415-827-5578
Associate Alessandra is described as a perfectionist. She is talented and loves what she does and has been practicing for over 30 years. Cutting is her specialty. She can recreate a picture or a new look to fit your lifestyle. Alessandra adds her own flair and expertise to every cut and color.  Keratin or color she has a masters eye for the natural look. Her fluency with technique and product expertise allows her the flexibility to create any look. Find out more about Alessandra by visiting her website and follow her on Instagram at –  nociaro or contact her by phone 415-328-4328
Associate Hair is a beautiful medium that can be shaped, sculpted, painted, added, taken away, made to shine or dusted off… It serves a biological function as well as an adornment. We are so lucky to be able to change it, tame it, make it wild, or let it be in its most natural form. Hair art  is the ultimate practice in impermanent art. There is no better feeling than knowing that your hair looks fantastic! It is our confidence, and it is our presentation to the world. "It is a privilege to be given the opportunity to make your hair what you want it to be." Contact Jeannette at 415-484-8742
Associate London trained Hairstylist in Cutting and Color. She Works with a natural approach. Some of her techniques includes Baliage, HiLite and Lowlites using Organic Italian Color and Goldwell. Wendy will do Wedding Hair on location or at the Salon.
Associate Hairstylist I started my career as a hairstylist 13 years ago at At the Top Salon, then I found my way home, back to where the magic began. I love creating the perfect color and style for all of my clients. I use a no-ammonia color line, keeping your hair healthier. I specialize in making fine hair appear thicker and fuller. My education includes advanced color classes at Bumble and Bumble Academy in New York City. I am also trained and certified in the application of Keratin Complex, the original keratin smoothing treatment, which is celebrating a decade of making hair smoother shinier and healthier. I believe hairstyling is in my blood, my mother's been a stylist since the age of 16 and my grandfather worked/owned barbershops throughout Marin County. I am fun, Friendly, loving and talented professional, happy to be back at At the Top! Please contact Rachel at 415-497-6052
Associate Hairstylist I apprenticed and worked as a stylist in London"s fashionable West End, before coming to California. I've been privileged to work alongside some very talented people on both sides of the pond. I have noticed, however, from time to time, a technically perfect cut or color, beautiful work; leave a Salon on entirely the wrong person's head. Your hairstyle: a little edgy, referencing current trend, professional or just bloody sexy has to seamlessly fit you as a person. Your hair should effortlessly crown, forgive the pun, your own individual style. You should wear your hairstyle not the other way around.
I believe I can deliver this. So come visit me 
at
 our friendly place, 
At
 The 
Top Gallery Salon
, or call or text my cell
707-337-4145
. Let's talk about your hair. I look forward to hearing from you.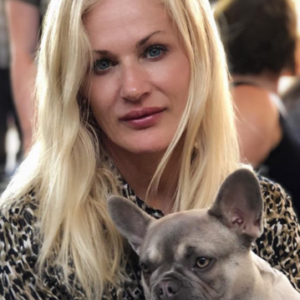 Associate Hairstylist – Makaya
Malaya has been working with clients
in
 Mill Valley for over 20 years.
She has outstanding attention to detail, creating wearable, natural looks for all hair types and life styles.
Aesthetician Jon Paul from Jon Paul International has been doing make-up and skincare for 23yrs.and learning all the way. He has lived and worked in fashion in Italy for 10yrs working at magazine shoots and traveling with Shiseido and Chanel doing make-up and skincare. Jon Paul attended cosmetology school and learned the most through his hands-on education. Jon Paul say's "I discovered at an early age that I have a sixth sense about people and that my hands are gifted, intuitive and massage came naturally."
Esthetician Pamela Garnett is At the Top Gallery Salon's latest associate. Pam offers a wide variety of beauty services, such as permanent make-up, waxing, and mani/pedis. "Great atmosphere! Fabulous people! Need a manicure , pedicure, brow shape, waxing, tint, facial or perhaps permanent makeup?" Tuesday and Saturday's by Appointment. Please text or call 707-775-1930
Salon Manager Liane grew up in Marin and has lived here for the past 20 years with here husband and daughter. As her daughter was ready to enter High School, Liane felt the time was right to get back to work outside the home. To her surprise, At The Top was looking for a salon manager. Her timing seemed to be just right and we are so happy she is back! Liane brings a sense of enthusiasm, great warmth with clients and a capable mother's touch to get things done. "I love being back in the salon! The creative atmosphere and interactions with the clients (a few I remember from the past) along with the stylists has been a fantastic experience."