Schedule your service today through our online booking system:
All pricing for our featured services are an estimate. 
If you would like an exact price quote please feel free to visit us at the salon or give us a call (415) 381-3707
for a complimentary consultation.
Set your standard with the help of our creative, progressive stylists. Discover a look that reflects your individuality and optimizes your features.  Starting at $65 for Junior stylists up to $100 dollars for Master stylists.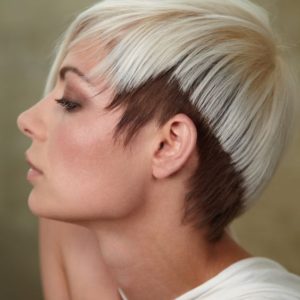 It all starts with the cut
Set your standard with the help of our creative, progressive stylists. Discover a look that reflects your individuality and optimizes your features. Prices vary with each stylist. Please call for pricing (415) 381-3707
Women's    $80 and up
Men's          $80 and up
Teen's         $60 and up
Children     $45
Expert Color
Partial Highlight
Full Highlight
Mini Color-(partline & hairline ONLY) without blow dry
Mini Color with Blow dry
Feathers
Childrens Cuts (10 years and under )
Teen Cuts (11-16 year old)
$140-$165
$165-$175
$35
$65-$69
$12 per feather
$35
$50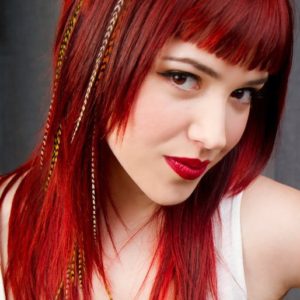 The Keratin Complex Hair Therapy System by Coppola
conditions and adds shine to the hair by infusing Keratin (a natural protein already found in your hair strands) deep into the cuticle.  The result of this process is that each strand of hair has had keratin thermally instilled to restore strength into the damaged hair shaft.  This smoothing system will eliminate up to ninety five percent of frizz and curl from the hair.  Testimonials from our clients are that their hair is manageable, easier to upkeep, and has a reduced daily styling time.  For many, this is truly a life changing experience! It will rejuvenate the hair, giving it the soft, silky feel that everyone is raving about.
The Keratin Complex Hair Therapy system bonds to the hair shaft to relax the hair's sub-cuticle layers with results lasting typically 3 months (depending on hair type).  The system will last longer the more you get the process done because the buildup of keratin can only improve, not harm, the hair.  No unpleasant fumes or odors; the keratin solution is sealed into the cuticle by the heat of the flat iron.  Unlike other relaxers or the Japanese straightening the Keratin Complex is not a chemical process, where as it doesn't need to be neutralized and doesn't break down the bonds of the hair shaft with dangerous chemicals.  The Keratin Complex eventually wears out of the hair making regrowth blend together with processed hair unlike the Japanese straightening which regrowth is easily noticed.   Further, the therapy encases the hair follicle to promote healing and helps keep environmental toxins such as smoke, pollution and ultraviolet rays, from entering the hair.
Keratin Smoothing Treatment * Completely Certified
A revolutionary smoothing system that restructures the hair shaft, rendering it straight, smooth and manageable.
Can be used on all hair types; including colored and chemically processed hair.
Eliminates frizz and curl
Gentle-uses Keratin protein; will not damage hair
No unpleasant fumes or odors
Leaves hair softer, silkier, and shinier
Less maintenance
Reduces daily styling time
Consultation & deposit required; 3 hour – process
Starting at $300 and up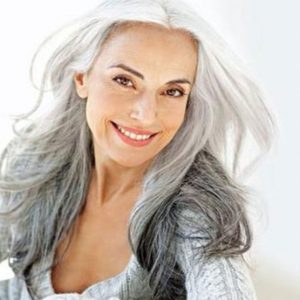 A Full Service Salon
Aestheticians – Jon Paul has been in practice for over 25 years and is available at the Salon on Wednesdays and Thursdays with early and late hrs. Jon Paul offers the full range of skincare services to suit your individual needs.
To schedule an appointment with Jon Paul, Please call; (415) 300-7313
Signature Facial w/mini massage $90
Lunchtime Peel & Go $30
Waxing $20 and up
Make-up Apps & Lesson and other services available
Manicurist – Mimi Fils-aime
Manicure: With a warm herbal hand bath; nails are clipped and filed. Dry skin is buffed and softened, then massaged with lotions. Polish is expertly applied, dried and clear coated. $28 for 45 minutes.

Manicure & Pedicure: A manicure for the hands and the feet. Feet are washed, skin is conditioned and nails are clipped, shaped and polished. $73 for 90 min. You may choose a soothing Parrafin wax treatment for an additional $15.
Services Include:
Full Pedicure: A full pedicure treats callouses, rough and dry feet with a vigorous skin scrub and conditioning for a smooth softened foot. $45 for 60 min.