Schedule your service today through our online booking system:
For 37 years At the Top Salon/Gallery has participated in the Mill Valley Arts Commission Artwalk. It has been such a pleasure to view and display local artists and promote art and joy in our community. We hope you will join us in celebrating our LAST ART WALK. For more information please call (415) 381-3707.
Featured Artist – Marybeth Kampman
"In Bloom"
Click here to get a sneak peak of the show or plan a visit in person
Join us for our Last Artist reception on June 7th from 6:30-8pm
Show runs from May 17 thru June 3oth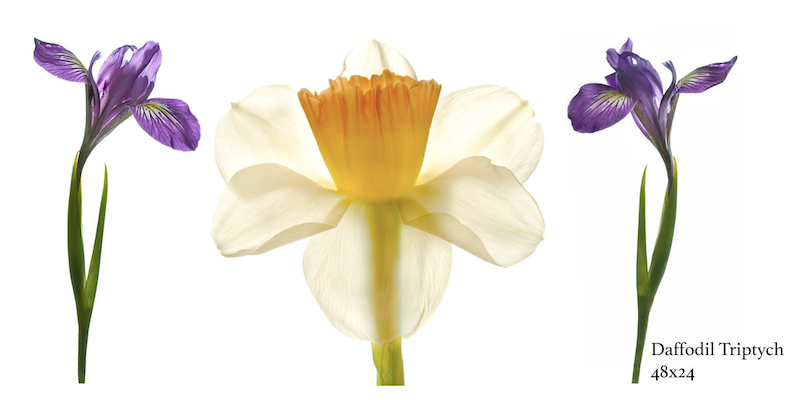 I use my scanner as a camera to produce magnified, high resolution images, This gives me a closer more intimate look at the intricacies of nature. Not only does the scanner provide for a realistic bigger than life look, it also can create a translucent painterly effect. For many years the Marin Farmers Market in San Rafael California has fed me both body and soul. The fruits, vegetables and flowers that I purchase often find their way onto my scanner, becoming the medium for my art.
A few years ago I started collecting and pressing flowers to create an herbarium. I used my scanner to further preserve and enlarge the pressings. I collaborated with Cindy LaMar to create A Gardeners Herbarium, a collection of  high resolution prints of our pressed botanicals which we exhibited jointly.
I have contributed numerous images to UC Marin Master Gardeners website and publications, the Golden Gate National Recreation Area, and local garden organizations highlighting garden design and illustrating best gardening practices.