Schedule your service today through our online booking system:
At the Top Salon/Gallery is proud to participate in the Mill Valley Arts Commission Artwalk. You can stroll through town and see Local Artists display fine works of Art in a comfortable, beautiful setting. At the Top Salon/Gallery also sponsors an Artists reception the first Tuesday of every other month. We hope you will join us in celebrating our Local Art. For more information and to RSVP for this event please call (415) 381-3707.
Featured Artist – Joe Ceballos
"Sunny"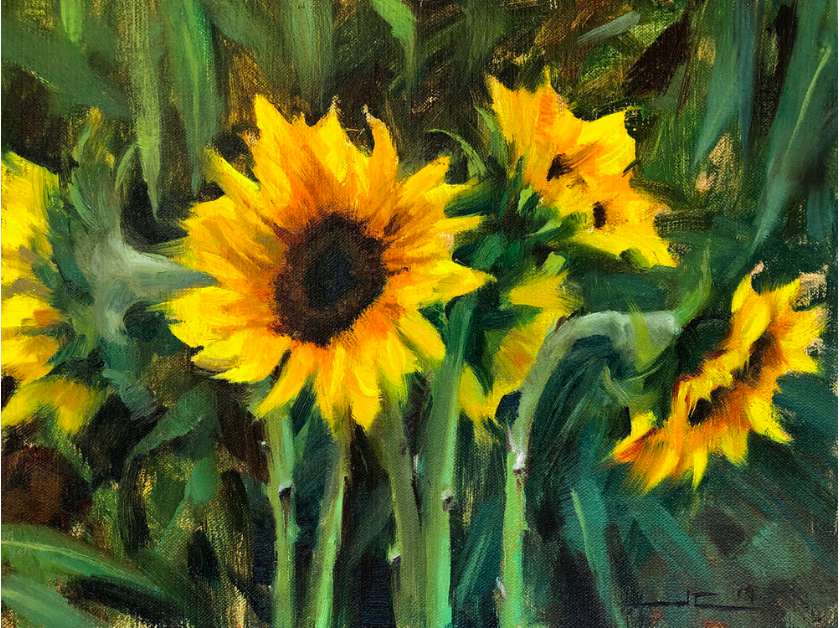 Joe Ceballos was born and raised in Los Angeles where he was inspired by the resurgence of traditional art that was being propagated by illustrators and concept artists working in the entertainment and film industry. After several years of study, he taught traditional drawing and painting technique throughout the LA and Orange County regions before ultimately deciding to pursue his Illustration degree at Art Center College of Design in Pasadena. Upon graduating cum laude from Art Center, he was recruited by Lucasfilm's Industrial Light and Magic in the San Francisco Bay Area to work as a matte painter, digitally creating realistic environments for movies. He is currently a creative director at Whiskytree and has worked on over two dozen feature films, including several blockbusters.